M1Flix one of the best Plex Media Libraries online.
M1FLIX is a Private Hybrid Cloud-Based SMB/CIFS Media Server and a High Powered Plex Media Server,
Our Libraries contain a 2000+ Media Library of Movies including Movie Trailers and over 600+ Mix-Tape Music Albums.
Combined our media services to create a large streaming media library for easy access to our Plex Media Server libraries for instant playback.
All of our high-powered servers/services are Encrypted!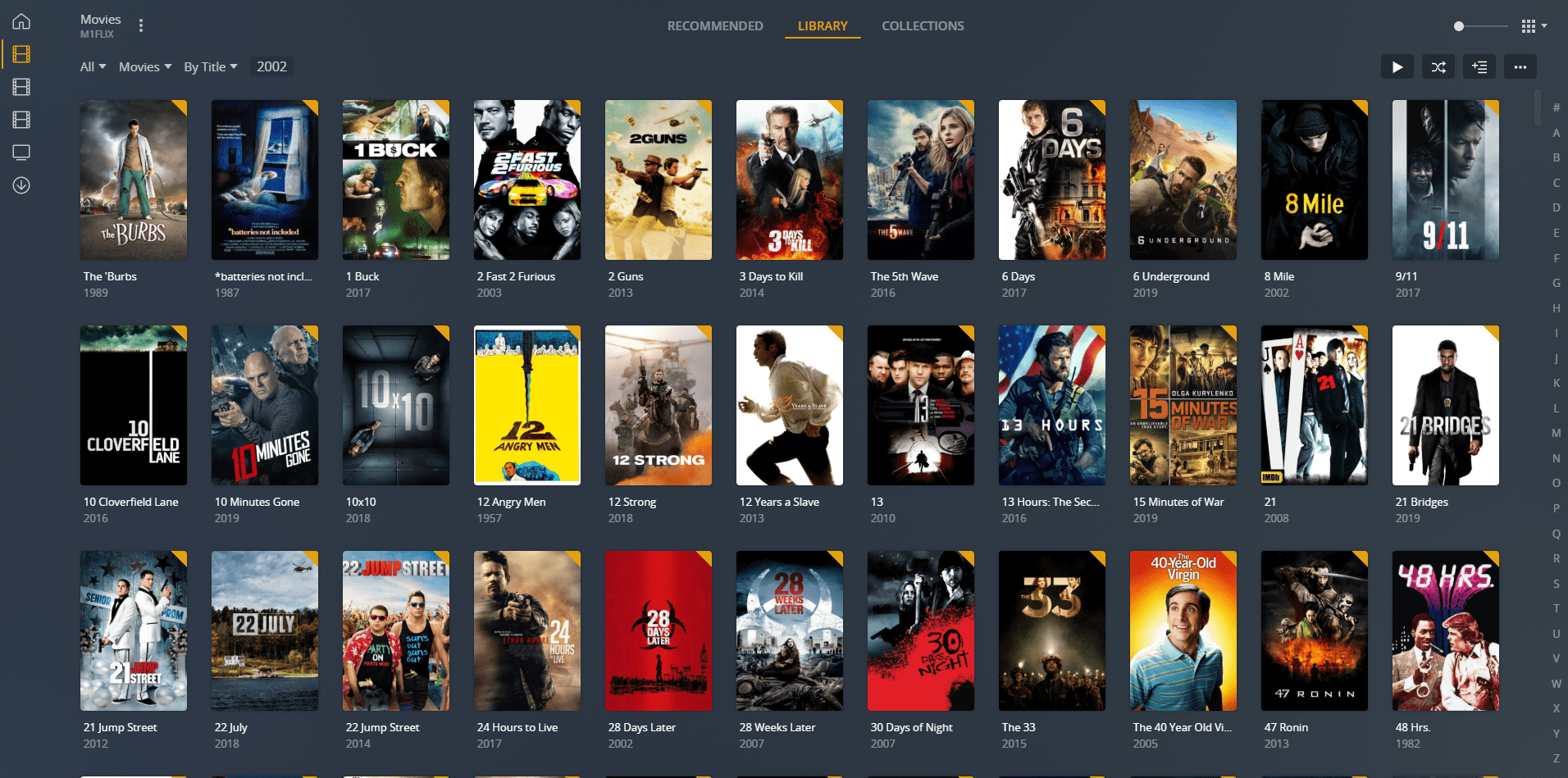 Movies
Our Movies Library has a lot of collections of good quality movies. With over 2000+ box office hit movies to choose.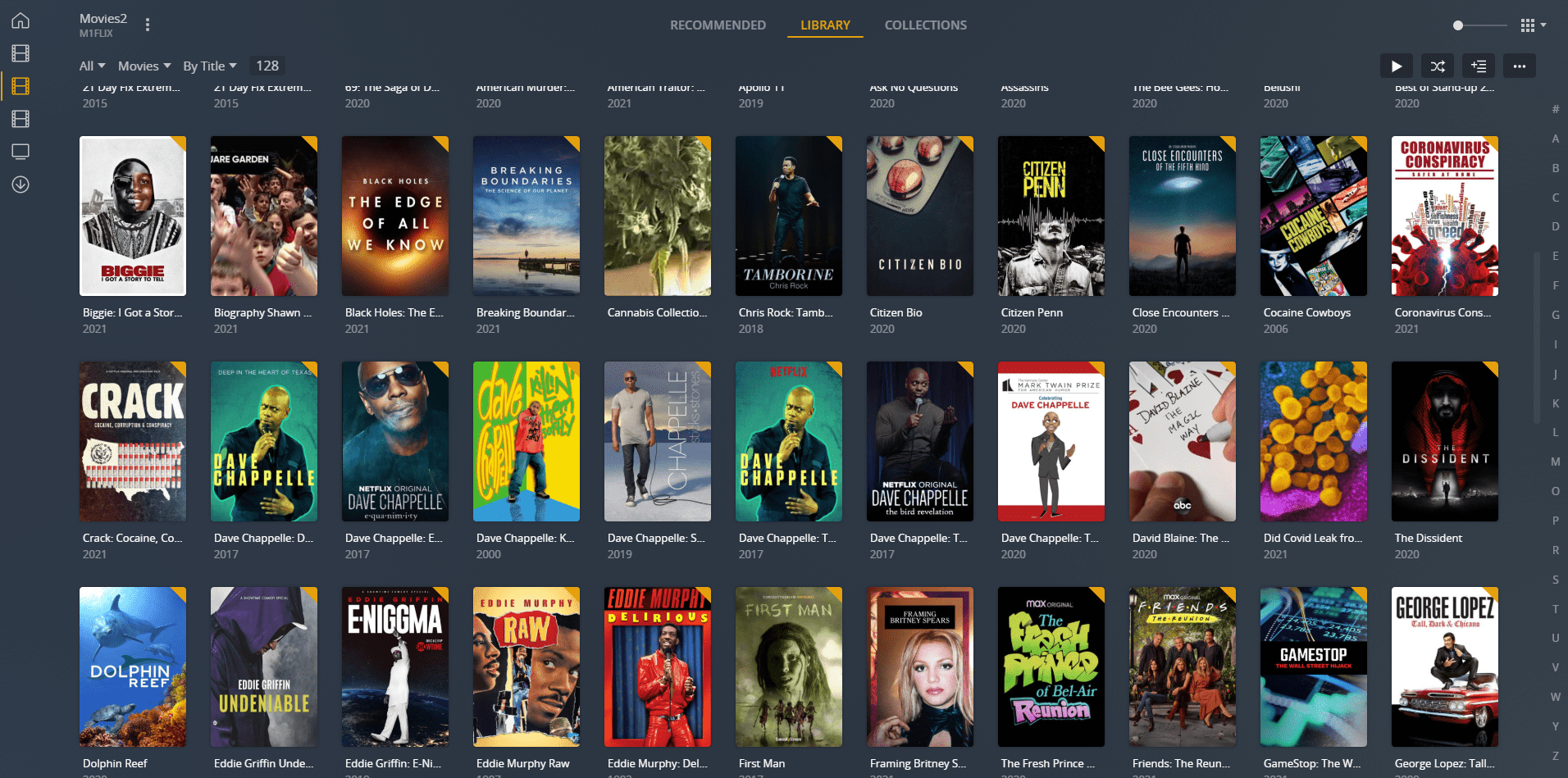 Movies2
Our Movies2 Library contains nothing but StandUp Comedy and Documentary Films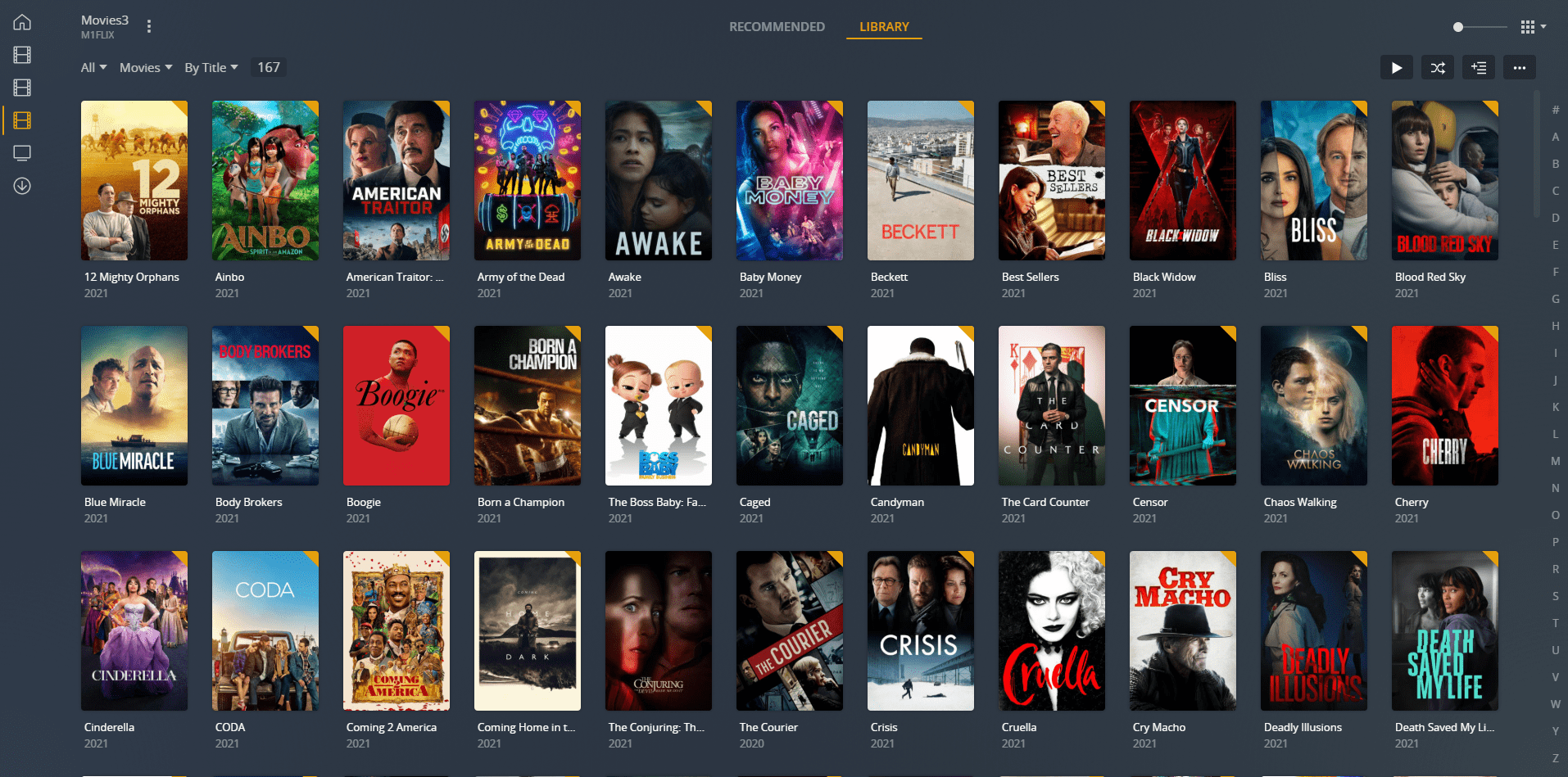 Movies3
Looking for a good collection of the latest movies to watch. All movies in our Movies3 Library are movies that were released this year.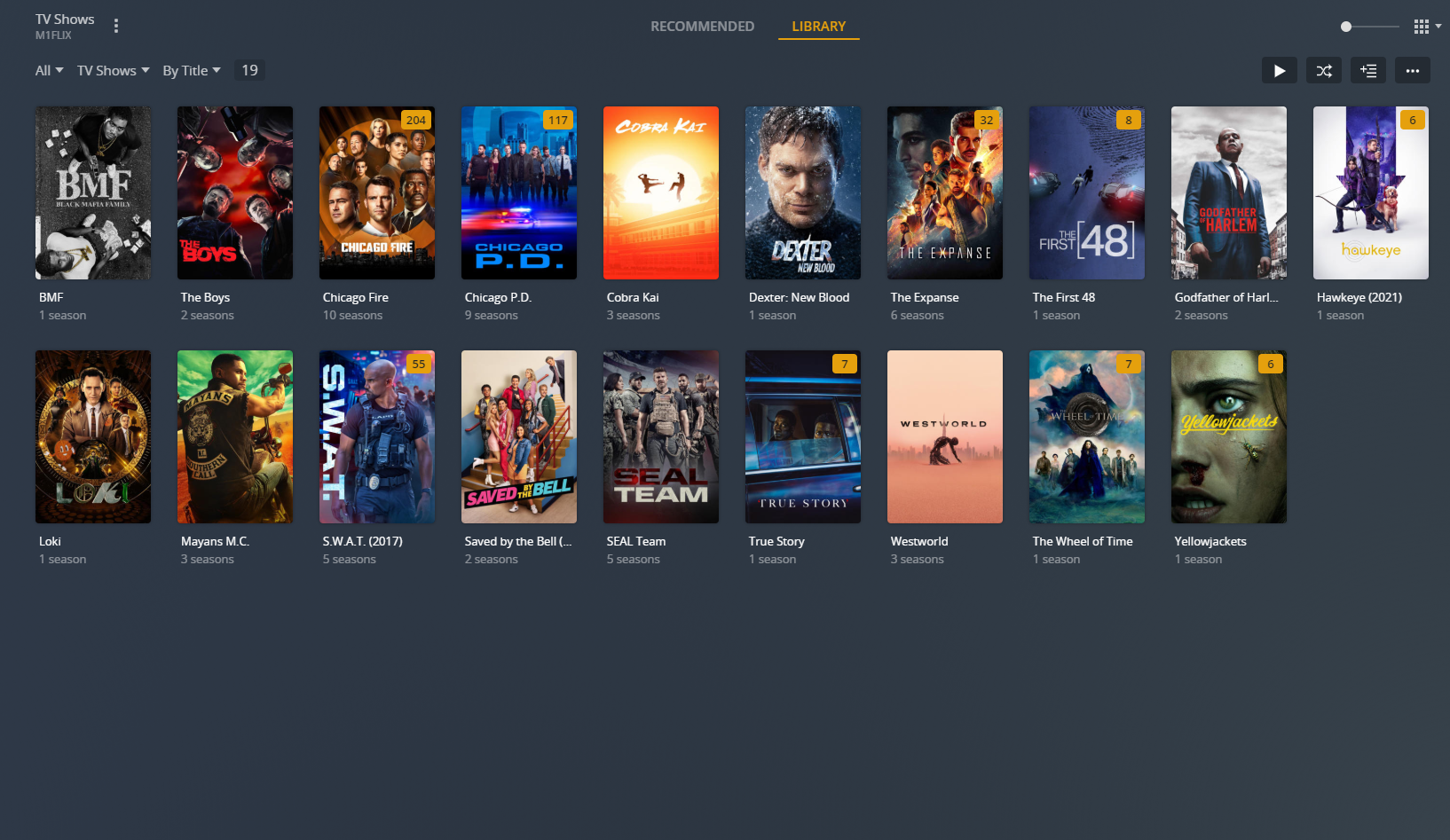 TV Shows
Large number of new TV Shows and Full Series without commercial interruptions.
Stream movies and TV shows across all your favorite devices using plex!
M1Flix Popcornbox is a donation required service combined with a free Plex.TV account.
Movies and TV show libraries showcase some of the biggest stars in the world.